Apprenticeship training award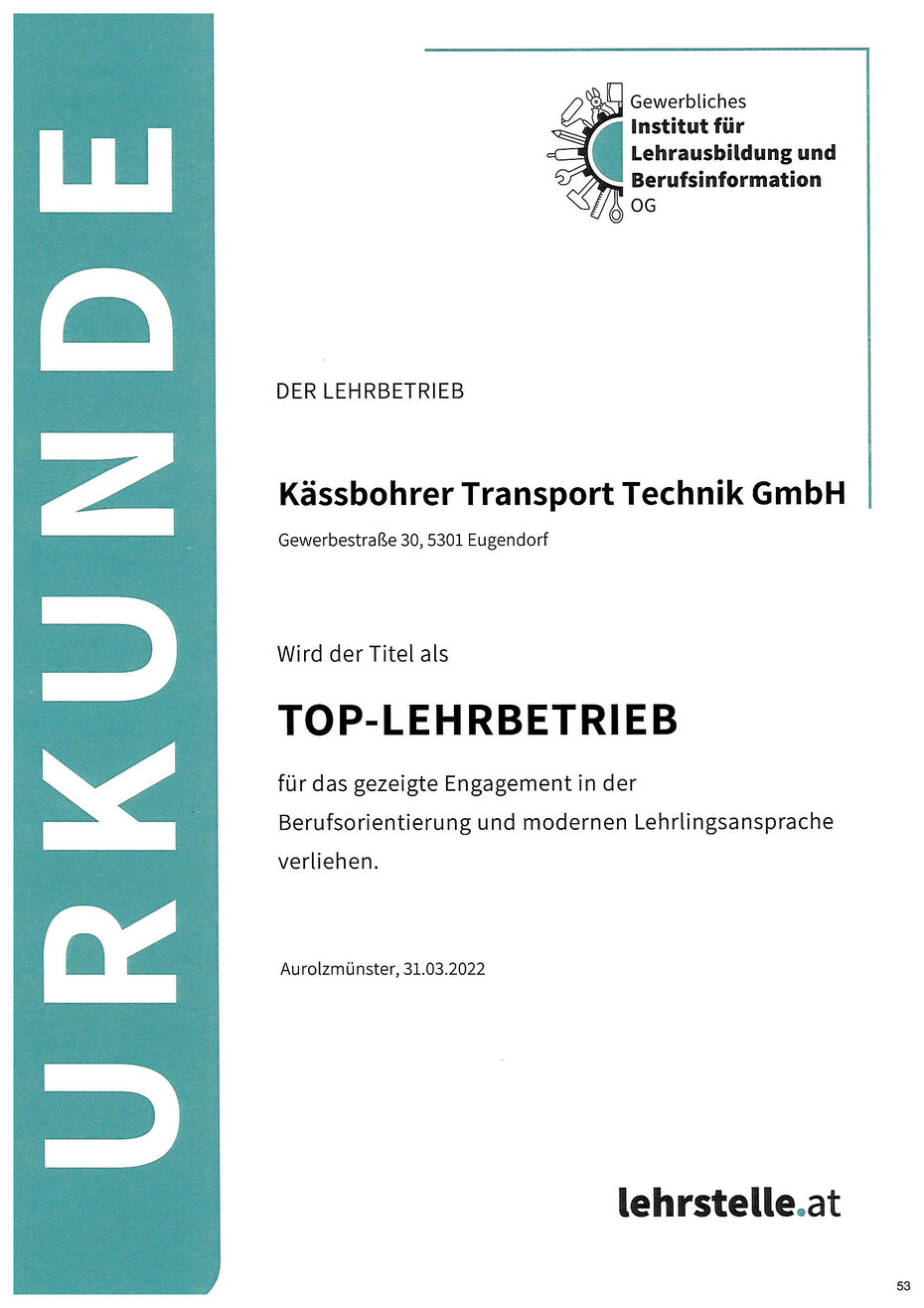 We are particularly pleased that the Institute for Apprenticeship Training and Career Information has awarded our company the title of TOP apprenticeship company. Kässbohrer has many decades of experience in apprenticeship training and is always keen to encourage and support young people.
Apprentices in different areas
Currently there are 5 different fields of work in which an apprenticeship can be completed: Metal technology - vehicle construction technology, painting technology, operational logistics, mechatronics - production technology and electrical engineering - plant and operational technology. For more information about the tasks and requirements, please read our apprenticeship folder or have a look at the descriptions of the apprenticeships on our homepage. From September onwards, we will train a total of 20 apprentices, of which 2 female apprentices will complete the apprenticeship in metal technology - vehicle construction technology.
Trial apprenticeship
In order to get the best insight into the upcoming professional life, we offer the possibility of a two-day trial apprenticeship at Kässbohrer. You get to know the daily routine and can talk to your trainer in more detail about the apprenticeship. It offers the opportunity to get your own idea of a future apprenticeship. Often, conversations with other apprentices and work colleagues are also interesting during the taster days.
For questions about taster days or an apprenticeship, just contact
Wolfgang Peischl
Kässbohrer Transport Technik GmbH
+43 664 80281813
wolfgang.peischl@kaessbohrer.at