IAA 2018: the new product generation in the field of closed car transporters and a number of innovative enhancements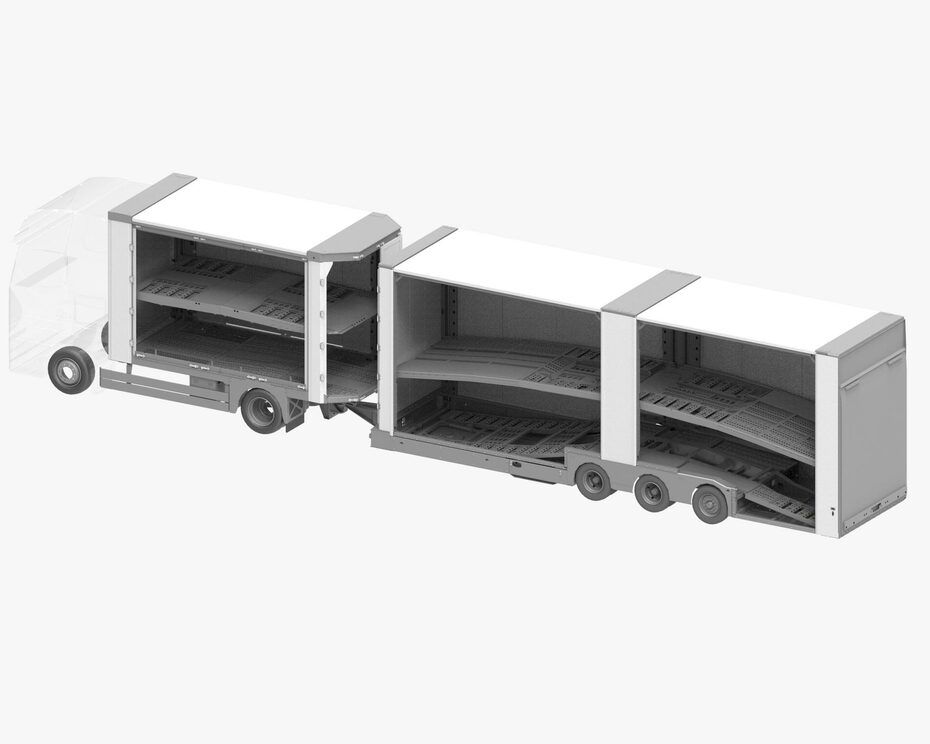 Kässbohrer sets new standards with its open car transporters and scores with safety and economy, while always meeting the specific customer requirements. When it comes to the transport of vehicles with special exclusivity and safety, car transporters in closed semi-trailer design have also been an integral part of the Kässbohrer product portfolio for years.
At this year's IAA, Kässbohrer will present the new product generation of closed semi-trailers that will be released with the product designation CAPITAN. The new product continues the strengths of the well-known Ecotrans line, and at the same time new technical concepts have been developed and implemented - not least for the ever larger and heavier SUV models.
The requirements and applications in closed vehicle transport are becoming more and more diverse and individual. Kässbohrer now also offers solo vehicles and articulated truck / trailer combinations in closed design, in addition to the proven semitrailer vehicle line, ready for series production. The ECOMODE performance line comprises closed motor vehicles and central axle trailers specially designed for the safe transport of particularly exclusive limousines, valuable prototypes as well as individual exhibition vehicles and vintage cars.
Kässbohrer is continuing its mission of being the "manufacturer of the safest and most economical car transporters" in the field of open car transporters.
Kässbohrer always places the driver and his everyday working life at the focus of their vehicle development activities. At this year's IAA, a number of further developments will once again be on display which will make professional work with the car transporter easier for the driver and more economical for the entrepreneur.
Kässbohrer is increasingly developing into a full-range supplier - with ongoing product innovations from its own development department, but also through targeted involvement in existing companies with technologically sophisticated products.