Kässbohrer family companies are increasingly developing into a full-range supplier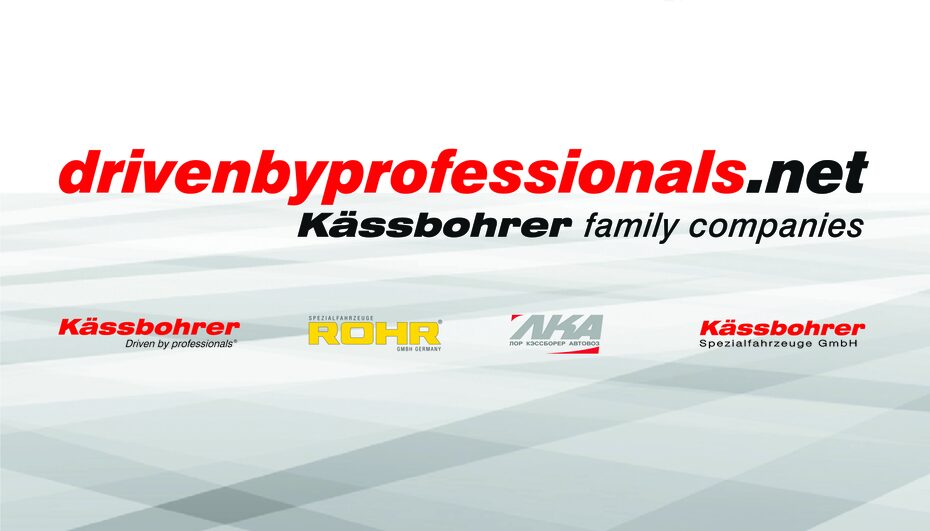 If you watch the developments in logistics, then tailor-made and individual transport solutions are increasingly becoming a decisive success factor.
As a manufacturer of high-quality special vehicles, Kässbohrer is meeting precisely this requirement and is increasingly developing into a full-range supplier - with ongoing product innovations from its own development department, but also through targeted involvement in existing companies with technologically sophisticated products. In addition to vehicle transporters for automotive logistics, tanker vehicles for the petroleum industry, box trucks for the food industry and special freight train carriers for intermodal transport can also be offered today. The common framework for this is provided by the Kässbohrer family companies Kässbohrer Transport Technik GmbH, based in Eugendorf (Austria), ROHR Spezialfahrzeuge GmbH in Straubing (Germany) and Kässbohrer Spezialfahrzeuge GmbH in Wardenburg (Germany) respectively, as well as the Russian Lohr-Kässbohrer-Avtovoz company.
Get more information about the products and companies at www.drivenbyprofessionals.net.