New product generation in practical test period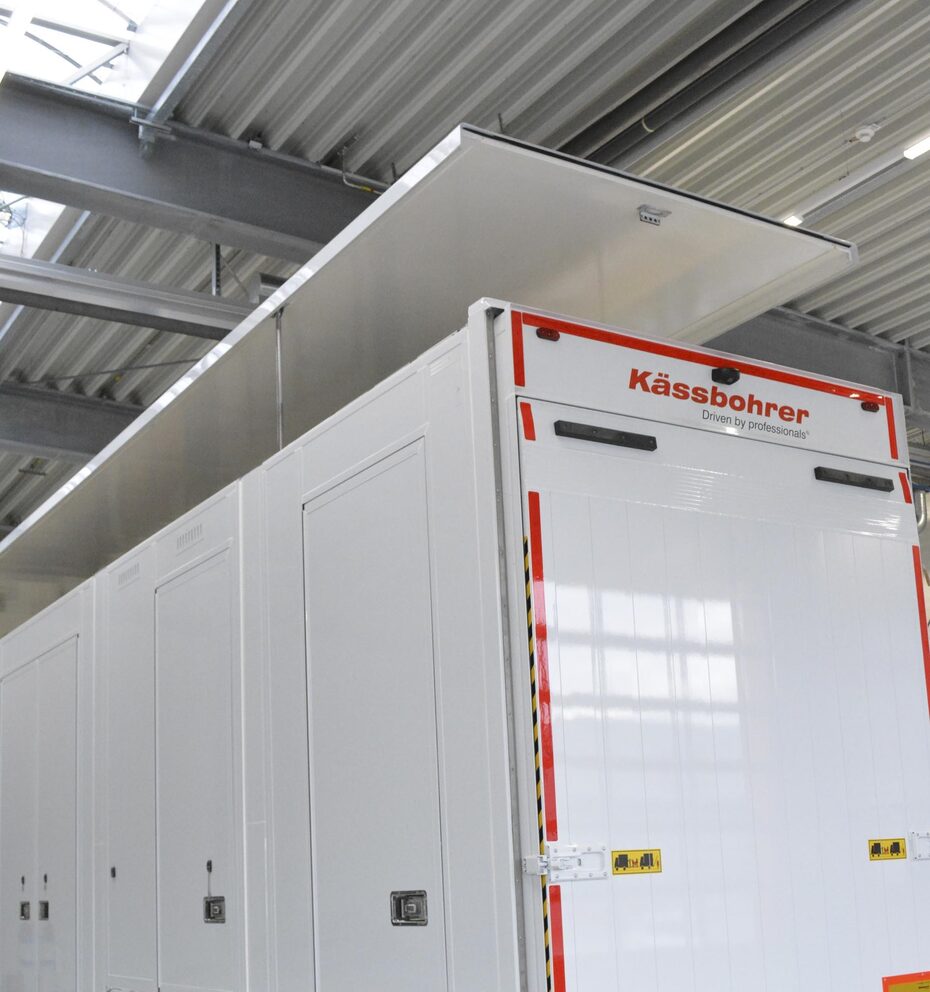 As we already announced in mid-December, the new product generation in the area of box-body semi-trailers for particularly demanding loads is about to go into the next stage. The first two prototypes are now in use on European roads to complete practical tests.
In addition, testing on the test track is carried out in cooperation with an international vehicle manufacturer. The focus is on the new technical functions with regard to loading technology, and also on the newly developed generation of electrics and controls from Kässbohrer.
The new generation of semitrailers will be launched under the product name CAPITAN. Our Mr. Markus Guggenbichler will gladly provide you with further information and also about where this product journey will take you.
---
Nuova generazione di prodotti nel settore delle bisarche coperte
Come abbiamo annunciato a metà Dicembre, la nuova generazione di prodotti nel settore di bisarche chiuse per carichi particolari che richiedono la massima protezione è pronta per la produzione in serie. I primi due prototipi sono ora sulle strade europee e vengono testati nell'uso pratico.
Inoltre, in collaborazione con leader nel settore auto, si svolgono anche test sul suo circuito di prova. L'attenzione si concentra sulle nuove funzioni tecniche nel campo dei processi di carico e scarico, nonché sulla nuova generazione di sistemi elettrici e di controllo della casa Kässbohrer.
La nuova generazione di bisarche andrà in strada con il nome "CAPITAN". Ulteriori informazioni, inclusa la direzione dello sviluppo del prodotto, vengono fornite già da ora dal responsabile del progetto Dott.Markus Guggenbichler.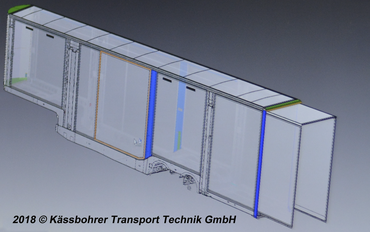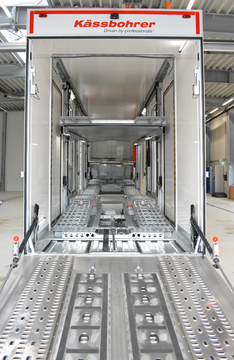 Kässbohrer contact:
Kässbohrer Transport Technik GmbH
Markus Guggenbichler
E-Mail: markus.guggenbichler@kaessbohrer.at
Contatto Kässbohrer:
Kässbohrer Transport Technik GmbH
Markus Guggenbichler
E-Mail: markus.guggenbichler@kaessbohrer.at
www.kaessbohrer.at