Starting pilot operations with Norlan Eurocombi articulated train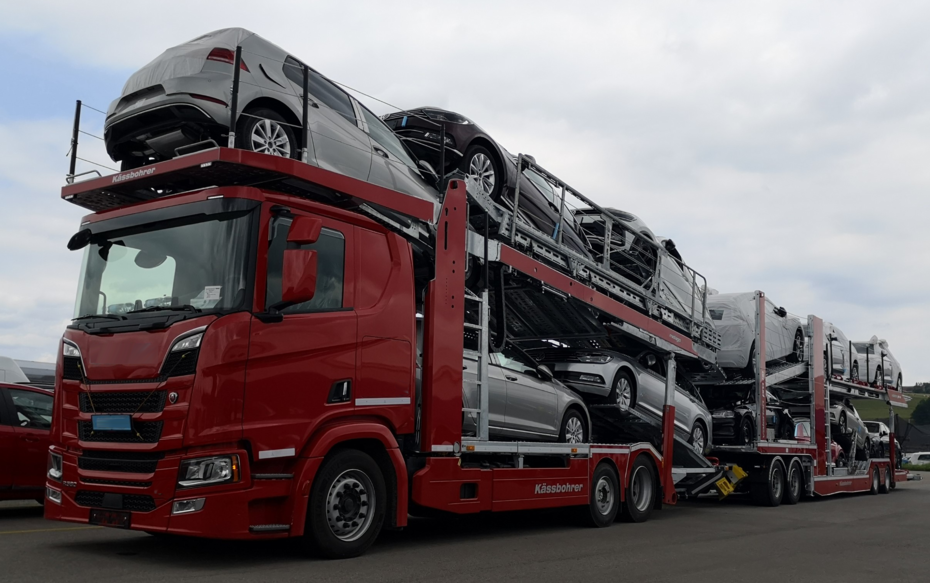 With the development of a Eurocombi, Kässbohrer continues its mission to supply safe and economical car transporters
Kässbohreris continuing its mission of being the "manufacturer of the safest and most economical car transporters" in the field of open car carriers. Kässbohreris currently starting pilot operations with its latest development, the Norlan Eurocombi articulated train (length 25.25 m, load up to 12 cars). The Norlan combination consists of a metago® pro truck, a dolly and the valerian pro HD semi-trailer.
During the development of the new Eurocombi, the driver and his everyday work were always the focus, and this is now reflected in the vehicle. The truck body is equipped with a hydraulic access platform for the driver with integrated anti-fall guard, and the entire articulated train is illuminated with an innovative lighting system for loading and unloading. In the area of vehicle controls, the articulated train scores points not only for its complete radio remote control and a camera for easier coupling with the dolly, but also for another camera that automatically switches on when reverse gear is engaged and displays the rear area of the vehicle on a monitor in the driver's cab.
The cost-effectiveness of the Norlan articulated train is due, among other things, to its high loading capacity due to the use of central stacking on the valerian pro HD semi-trailer. Thanks to an innovative platform layout, the passage between semi-trailer and motor vehicle is safe and comfortable.
Kässbohreris increasingly developing into a full-range supplier - with ongoing product innovations from its own development department, but also through targeted involvement in existing companies with technologically sophisticated products.
Contact Kässbohrer:
Kässbohrer Transport Technik GmbH
Markus Guggenbichler, markus.guggenbichler@kaessbohrer.at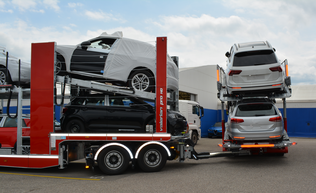 High agility of the articulated train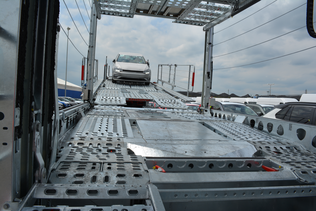 Safe and comfortable passage between semi-trailer and truck