Kässbohrer builds special car transporter for Graphit Performance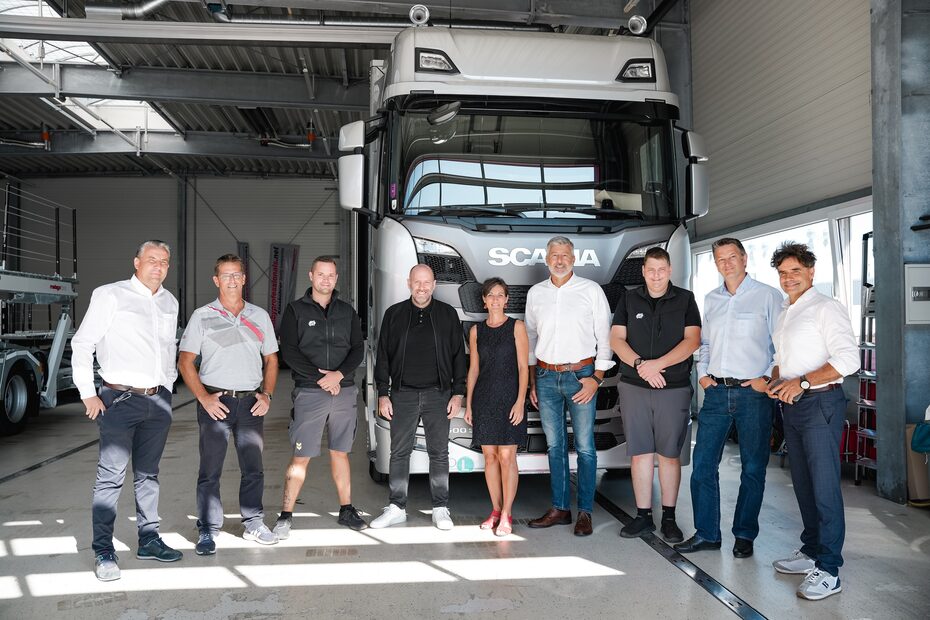 At the beginning of September, the delivery of a custom-built closed car transporter to the company Graphit Performance from Kufstein took place.

We are very pleased that on this day both Vice Mayor Eveline Bayrhamer of the market town of Eugendorf, as well as the Managing Director of Graphit Performance, Mr. Felix Rongen, came to the handover. Since regionality and professional competence are of highest priority for our partner Graphit Performance, we are particularly pleased that we could convince with the most modern technology from Austria.

The enclosed car transporter is a 12 meter long motorized vehicle equipped with the strongest Kässbohrer lift available on the market and can transport an impressive 4 tons at a load distance of 1 meter.

What makes this car transporter even more versatile is a specially developed Kässbohrer adapter that now allows motorcycles to be transported more comfortably. In addition to the usual vehicle transport, this car transporter can be easily loaded with a forklift and the load for example (event material) can be secured to the built-in lashing eyes.
This enclosed car transporter was "customer tailor made", i.e. specially tailored to the wishes of our customer. Classic cars and exclusive vehicles can thus be transported even more optimally. Mr. Rongen is enthusiastic about the Kässbohrer products: "With this so far unique closed transporter, which was specially developed with Kässbohrer, we offer our customers maximum safety and discretion as well as the flexibility to drive to addresses that are difficult to access - and all this with the best protection of the vehicles. Our trained team can use our transporters of this type to load vehicles with low ground clearance, such as exclusive supercars and hypercars, racing cars and classic cars, as well as motorcycles and valuable prototypes. Due to the high payload, the transport of heavy SUV's and armored vehicles is equally possible."

We are proud of our long-standing cooperation with Graphit Performance and look forward to many more projects to be developed in the future.